FABtotum PRO:
the ultimate direct drive 3D printer
The complete solution for your business.
FABtotum Personal Fabricator is not only a 3D Printer but a professional and multipurpose tool, developed to allow you to explore the concept of  "self manufacturing": a modular 3D Printer able to CNC mill and laser engrave or cut. With a FABtotum Personal Fabricator is therefore possible to print 3D models, cut or engrave woods, lights metal, paper, balsa and make low-cost prototypes.
To get a your own Personal Fabricator, first of all you have to get the core machine: the FABtotum PRO.
Resulting from years of experiences and comparison with the companies, the FABtotum PRO was specifically designed for an industrial use, where noise levels shall be low and quality and speed are both essential, as well as durably and continuous production.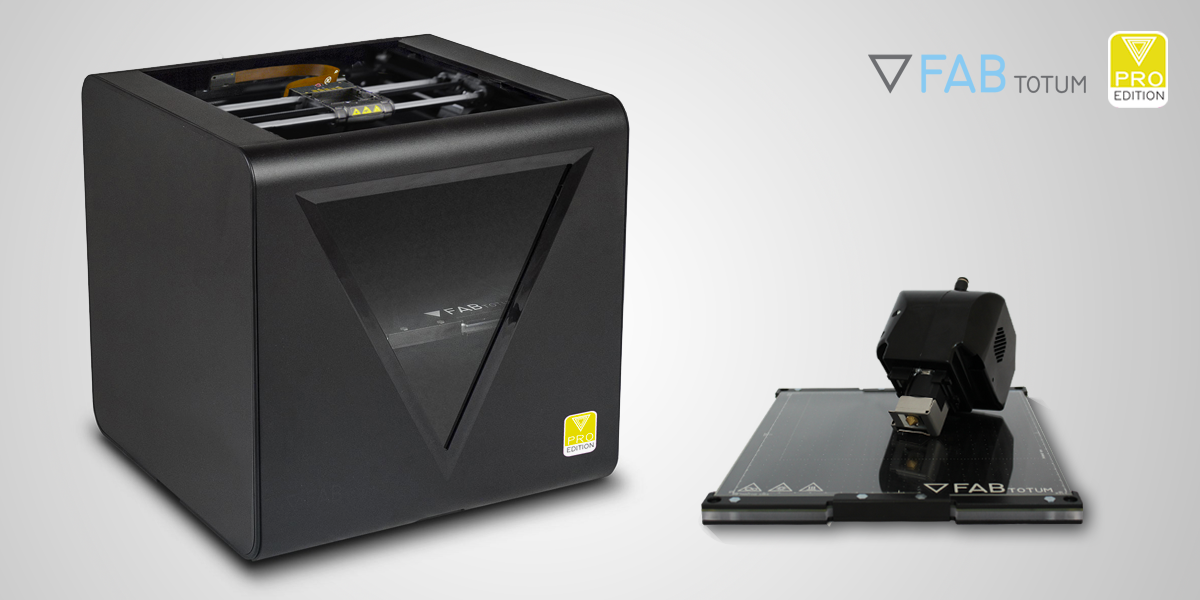 1
FABUI Colibri
The FABUI Colibri is more than a simple 3D printing software as it offers a much more stable, user friendly, experience.
2
Printing Head PRO
A new hi-quality 3D printing head, ideal for the production of complex objects, with details, overhangs, bridges and steep angles.
3
Hybrid Bed
Automated calibration, high-quality borosilicate glass surface performs together to guarantee precision and details on every print.