Build your own 3D printer:
Heads for your 3D printer and supplies
---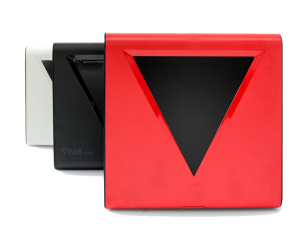 Heads and accessories will help building the perfect device for your needs
The FABtotum Personal Fabricator is not only a 3D printer, but a multifunction/multipurpose machine able to switch from a task to another in a few seconds with just a couple of steps.
This means it is not only able to 3D print objects from a drawing: the FABtotum is able to cut off material from whole pieces, a manufacturing technology which is the opposite of printing. A CNC machine has the same structure of a printer. With cartesian axis the switch from a function to another is even simpler, as the codes will be the same. And this is only the beginning.
The core idea of FABTOTUM is to have a unique machine able to complete a large series of tasks that all together would normally require multiple devices. Starting with 3D printing and milling, the first prototype was already a big change step compared with what was available on the market. Rapid prototyping has never been so simple.