Hydra: professional and industrial 3D printer for commercial use
---
The world first scalable industrial 3D printer: the 4.0 industry solution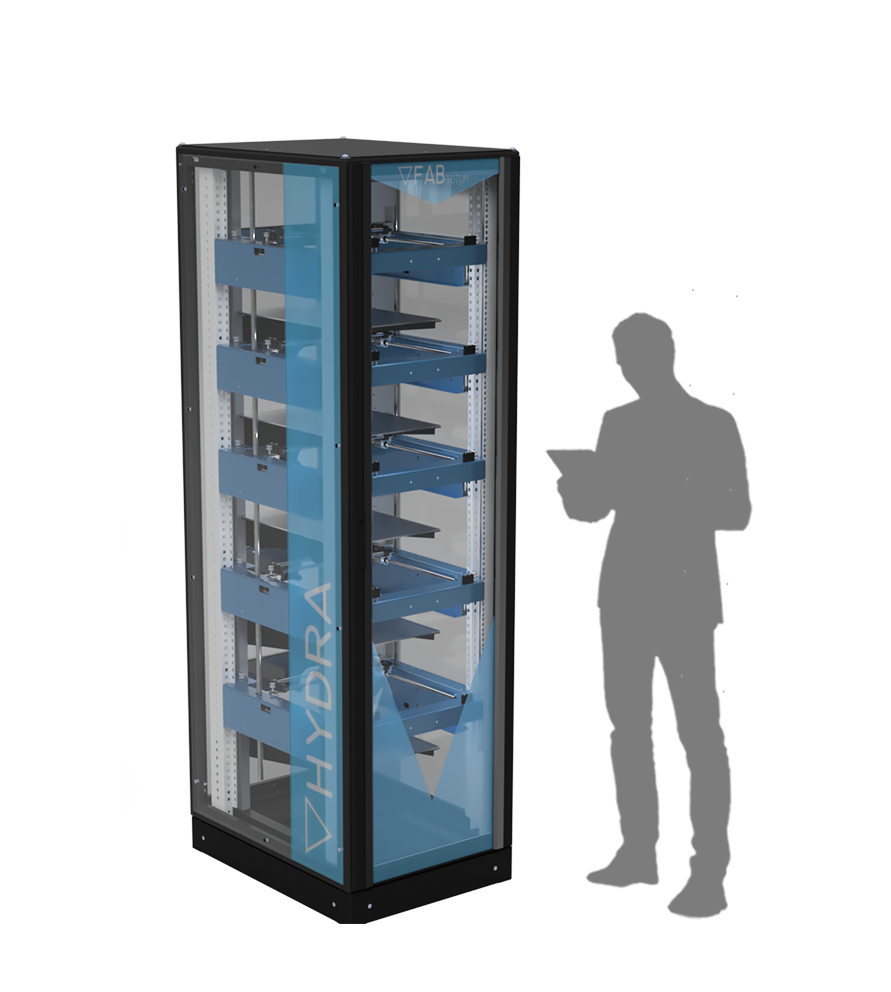 SCALABLE RAPID PROTOTYPING
Hydra is the world's first scalable solution for manufacturing.
Taking his name from the mythological Greek and Roman Creature, a serpent with many heads, Hydra is capable of offering multipurpose scalable and parallelizable 3D printing for professionals and the manufacturing industry.
Sized at 600x800x1950mm , it features a proprietary solution to customize the system to fit the many scenarios of the current industry 4.0 revolution.
Hydra is meant for the Industry, business, services and hi-volume applications as it can scale and grow depending on the demand and can keep up with all the production and manufacturing phases.
Hydra can be outfitted with a single printing unit (called "Core") or multiple cores.
This allow for scalability, lower investment cost and makes the solution highly competitive against others solutions.